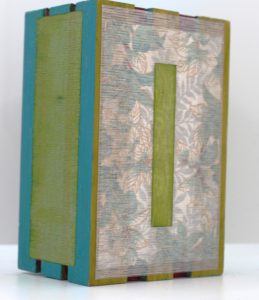 Penelope
$50
Penelope blazed away in the sunbeams.
Slotted wooden boxes covered in translucent mica that glow with the light. Can be hung on a wall or window or be a decorative standing piece.
How To Purchase
Due to the unique nature of each piece, please fill out the form below and Claire will be in touch to discuss payment and shipping.